We are a one-stop towing and recovery assistance provider, offering our little care for your great problems.
Getting stranded on the roadside, suffering from an incident as unfortunate as an accident, or needing a car repair during the middle of a journey is frustrating and demands patience. We completely understand these dire occurrences and how they require emergency treatments. For any assistance, rescue, or repair, we are here to offer you timely services and are available around the clock. We provide urgent services for any make or model of car, motorcycle, 4×4, or van, which can be electric, hybrid and petrol- or diesel-based. You can reach out to us any time of the day and get a free quote without obligation.
From aiding you in case of lost car keys to facilitating complete car repair, we provide a range of services:
Around-the-Clock Recovery
Roadside Support
Changing Flat Tyres
Towing Facility
Wrong Fuel Recovery
Instant Jumpstart Service

What to Do When Your Car Battery Dies?
It is often at the most inopportune times that we find ourselves trying to start the car – to no avail. We might hear a clicking noise or the engine making an effort to turn over. But that is all it does. And we understand it's about the battery, which has died.
While you might think you need urgent assistance for your vehicle now, here are a few practices you could do to try and start your car before asking for professional help:
You may not be equipped with the tools to clean the ends of a battery, so you can strike the terminals a bit; the light jolting might enable the battery to get a better connection.
Attempting to Start the Car in Neutral
A gear shifter's movement sometimes causes an electrical connection to develop inside the neutral safety switch. Also called the transmission range selector, the process may help to start the vehicle in neutral.
Tricking the Controller Area Network
For maximum engine performance, a delicate balance should strike between air and fuel levels within the engine. And it's essential to keep monitoring these levels when the engine operates. Low or high levels are referred to as 'running lean' or 'running rich,' respectively.
While certain engines can run lean in cold weather because of the cold air being denser, usual causes might include a bad temperature sensor or a vacuum leak.
One solution to this problem can be tricking the computer into providing more fuel to the engine when starting the vehicle. You can do this by pushing down the accelerator halfway before you turn the engine over, and it might take a few tries for it to work.
These two pairs of thick electric cables come in handy when you need to start your car by connecting the dead battery to that of another vehicle's. It is recommended that everyone keeps a set of these with them, but in case the need arises, and they are without them, they may borrow from someone close by. Remember to connect the positive and negative parts of the cable to their right counterparts. The running engine should rev up a bit before you attempt to start the dead engine.
Availing of a Professional's Services
If nothing else works, you may call for professional assistance as the car might be suffering from some adverse issues. These technicians will probe the vehicle, and the best solution for you is guaranteed.
Do you require professional help in getting your car back on the road? We know how frustrating it is, and we have some sure-shot solutions to the problem.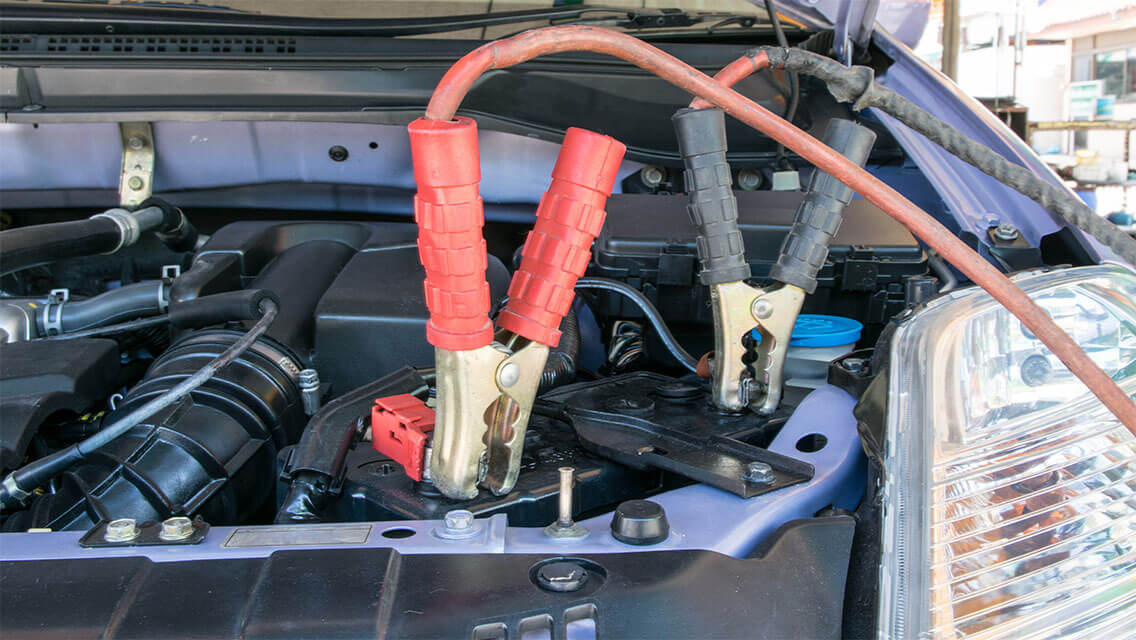 Why You Can Trust Us
We Have a Track Record of More Than 10,000 Happy Customers
We are an insured company with certified technicians who can fix, collect, and deliver vehicles timely and efficiently. We hire professional experts to ensure maximum customer satisfaction and aid.
We have 10+ Years of Experience
From classic cars to high-end motorcycles, we ensure our company imparts its best facilities to all, picking the right tools and equipment according to the project. We keep well-maintained, clean, and branded vehicles and ensure our staff is equally supportive and helpful to you throughout the process.
We are Speedy
Whatever issue you encounter, we are online 24/7 with our instant and speedy response, serving across the Luton area.
We are Available Around-the-Clock
An emergency can occur at any time of the day, and we are well aware of it. Therefore, we have kept our facilities open around the clock to accommodate your needs.